Our chain harrow mats can be linked together to create different sized harrows to suit your land and your towing vehicle.
We recommend that you choose a chain harrow size that is at least the width of the vehicle you intend to use to tow your harrow. If you change your vehicle or have more grass to harrow in the future, you could choose a Semi-Professional chain harrow (which has a 5ft deep mat) to start with then upgrade to a Professional chain harrow (with a 10ft deep mat) as needed simply by adding extra mats.
Fixed tine

13mm fixed steel tine mats feature a one-way pulling action

This lower costing harrow uses an aggressive action and will achieve good results.

mats or 3-way tine

3-way trailed harrows feature a 3-way pulling action giving you the option to choose passive, aggresive or smooth to suit your ground conditions.

Passive - reverse the mat so tines face backwards to give less ground penetration and a smoother action.

Aggressive - ensure tines face forwards for vigorious, deeper ground penetration, ideal for harder ground

Lighter - turn the mat upside for lighter harrowing - ideal for re-seeding.

mats and heavy duty drawbars

We only supply heavy duty drawbars, 60mm diameter by 5mm thickness, with a starting weight of 14kg. They are fully detachable to allow for easier handling.

We strongly recommend all trailed harrows have a drawbar of this quality and strength.

are available in various widths to allow chain harrow combinations up to 12ft wide.
All 3-way mats are supplied with extra secure pigtail hooks as standard.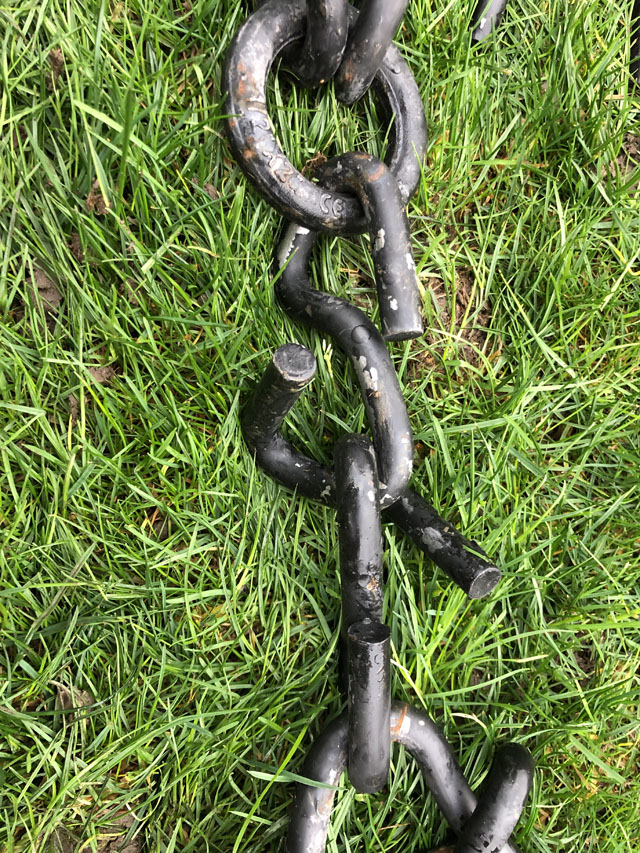 Not Secure
We DO NOT recommend joining mats hook to hook.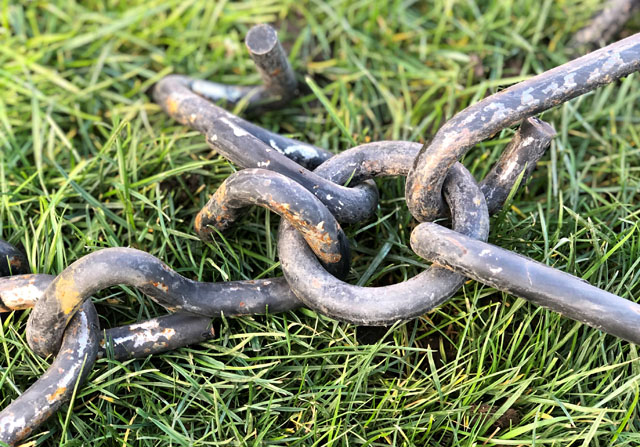 Secure
Chain harrow mats can be joined very quickly and easily by simply hooking them together.
The hook to ring method is the quick way of attaching mats.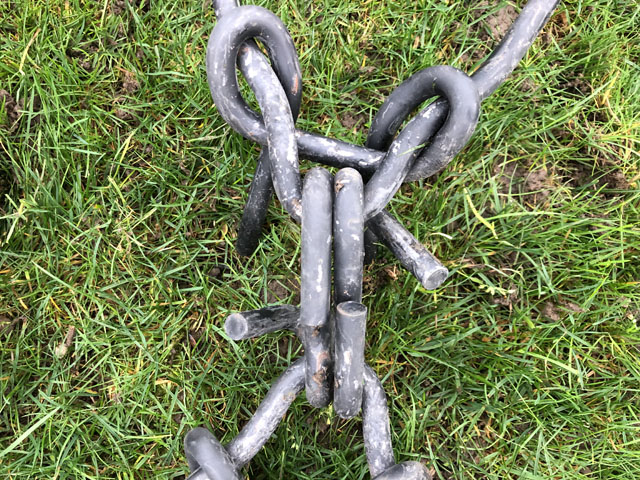 Recommended
For a more secure connection use the double hook method. Note the 'pigtail' is facing outwards on both sides.
Call us on 01458 850 084 if you need any chain harrow help or advice regarding linking chain harrow mats together.