FREE delivery to most areas of the UK*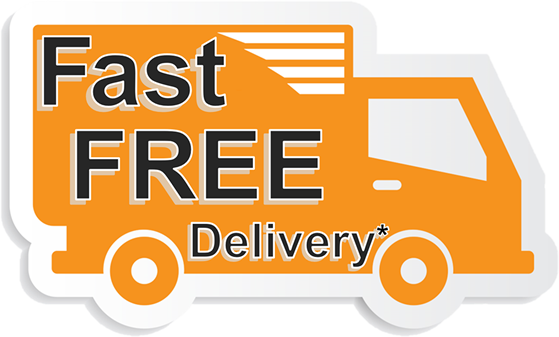 Please call us on 01278 555 222 for Scottish Highlands and European delivery options or for chain harrow advice.
*Supplement applies to Highlands and Islands and may apply to some areas of Scotland, Wales, Devon and Cornwall
---
FREE 3 YEAR WARRANTY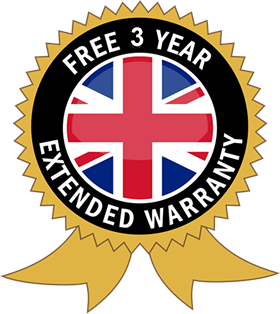 We include a free 3 year extended warranty with our chain harrows.
---
Below are testimonials from customers regarding chain harrows and the customer service provide.
"Just a quick email to say thank you for the harrow, which arrived on Wednesday. I have used it for the first time today and I am so pleased with it. The advice was spot on about the size and I can really see how having a 4ft draw bar as well as the 8ft will allow me to get into the smaller spaces with the mower rather than the 4x4. Thank you both again so much for your help."
FH
"Just wanted to confirm that the harrow arrived yesterday so in time for its journey to France. Thank you so much for arranging its delivery....very impressed with your service. Can't wait to start using my little harrow soon."
"I ordered on-line a 4ft three-way harrow yesterday morning and I received it before 9am this morning! Apart from you despatching it quickly for which I thank you very much, the logistics company, 'Tuffnells' did a great job to deliver it so fast. Please compliment them on their service. So often one is complaining, often for poor service, it is very pleasant indeed to be able to say thank you for excellent service."
NP
"A well-made bit of kit and promptly delivered. I am very pleased with it and impressed by your service. I was using the harrow 45 minutes after delivery!"
DL
"I'm very happy with the quality of them and am sure they will give me years of good service starting tomorrow."
GA
"Just a note to say how pleased I am at the speed you dealt with my order. The courier has just turned up with the harrows less than 24hrs from first phone call. Now I have the afternoon to get out in the paddock and start work! Excellent service."
WB
"Amazing turnaround thank you!"
SP
"I just want to say thank you for the advice and prompt delivery of the chain harrows.
I'm very happy with the quality and weight of them and they're performing well in use.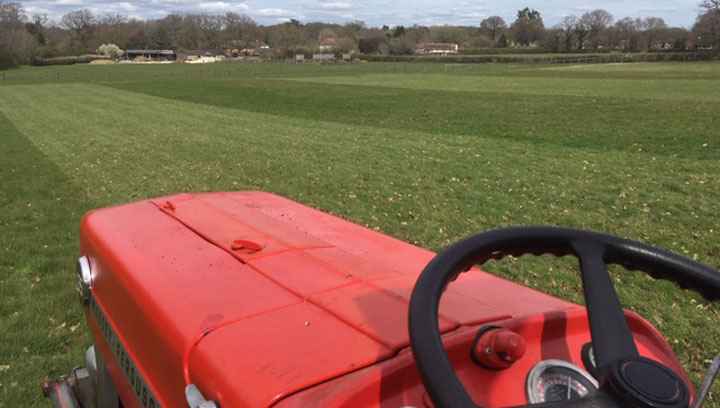 Your honest advice was gratefully received, especially given you talked me out of spending more money on a framed set, which on reflection and given your advice, I realised wouldn't be the right choice for our set up.
I am really happy with the overall experience you offered me. Thank you.
Here's the harrow results after first pass, very happy with the set (see picture)."
Chris
"I would really like to say how good it was to deal with proper people who care about customers and are well versed on products they are selling. You and the team are a real pleasure to deal with, plus delivery was amazing.
My order arrived sooner than expected, absolutely amazing, thank you all again."
RS
"Many thanks for such helpful advice and efficient service."
RM
"It was a true pleasure to use your chain harrow. I used it on three fields and am very pleased with how it handled, and also the result. It was the first time I have used a harrow that stayed on the ground for the whole job, and didn't keep folding over, or flying up. The weight of the tines really makes such a difference.
I also want to say how good it was to meet you and be given such a wealth of good advice, not to mention the great coffee! All in all, your service and product is ten out of ten! Many thanks."
JR
"Hi, As promised a video of harrowing with Etoile our draft horse. It worked brilliantly!"
LV